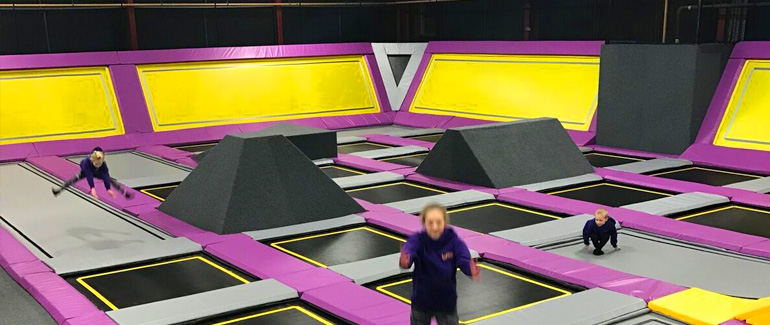 Come try your hand at our 2 state of the art connected trampolines with obstacles and trampoline ramp zones.  Just bounce for fun, to get more fit and healthy, or to improve your skills.  From beginners to more advanced bouncers, this area is for you!
Activity Location
There is twice the offering for this activity as it exist on both sides of the park. We've made it easier for you to find as the are both located in the top left corner of both areas. See map.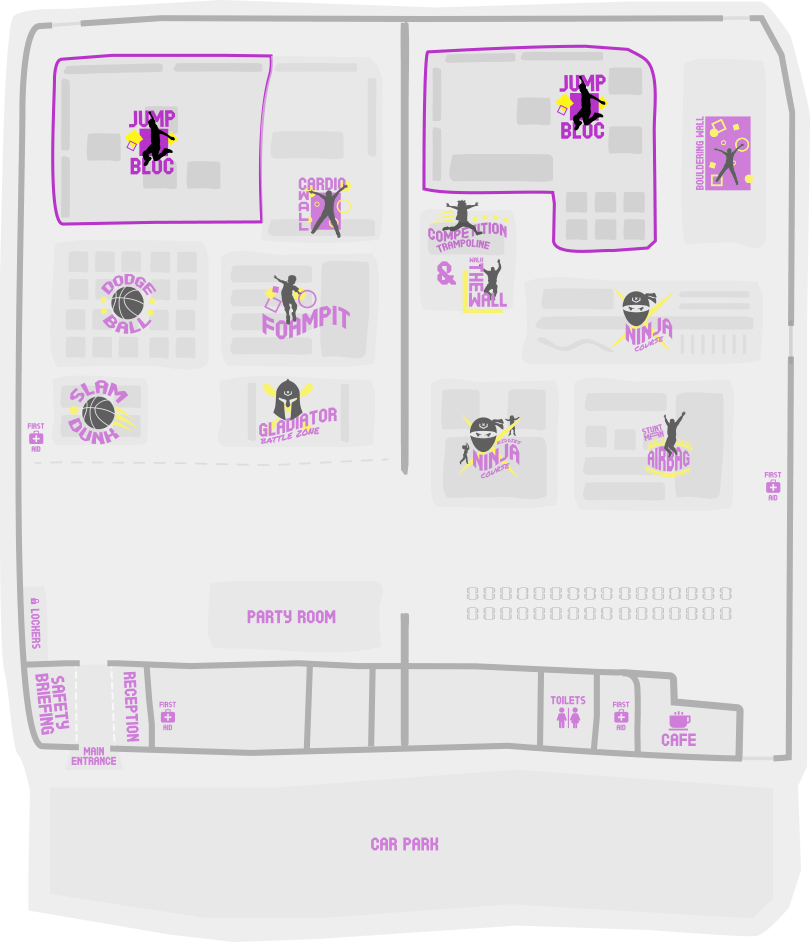 The Rules
Take extra caution when entering the busy environment. It is for your safety and the safety of others.
"One person on a trampoline bed" rule
If you're brand new to the trampolines and park please keep the flips to the Foam Pit area or the Air Bag zone.
Marshalls are there to help and to advise. Please listen and follow their instructions at all times.
You might be asked to stop your activity or leave the area by a Marshall, their words are final.
Due to safety reason phones are not allowed in the park
Sitting or lying on the trampoline beds is prohibited.
The Benefits
Stimulates your metabolism
Increases oxygen capacity
Increases oxygen circulation to tissues
Strengthens the heart (Cardiovascular health)
Firms and tones the muscles
Improves your sense of balance
Low impact
Trampoline Bouncing zones
Bounce in the zones
Dont delay, bounce and play in our 40,000 square feet park of fun.