Total body workout, improvement of speed, reflex and stamina on our Cardio Walls.
Feeling a bit competitive? Beat the highest score! Achieve something that others can only dream of!
Activity Location
Within the area as you enter the park (left side), this activity can be located in the large jumping area at the back of the park.  See map.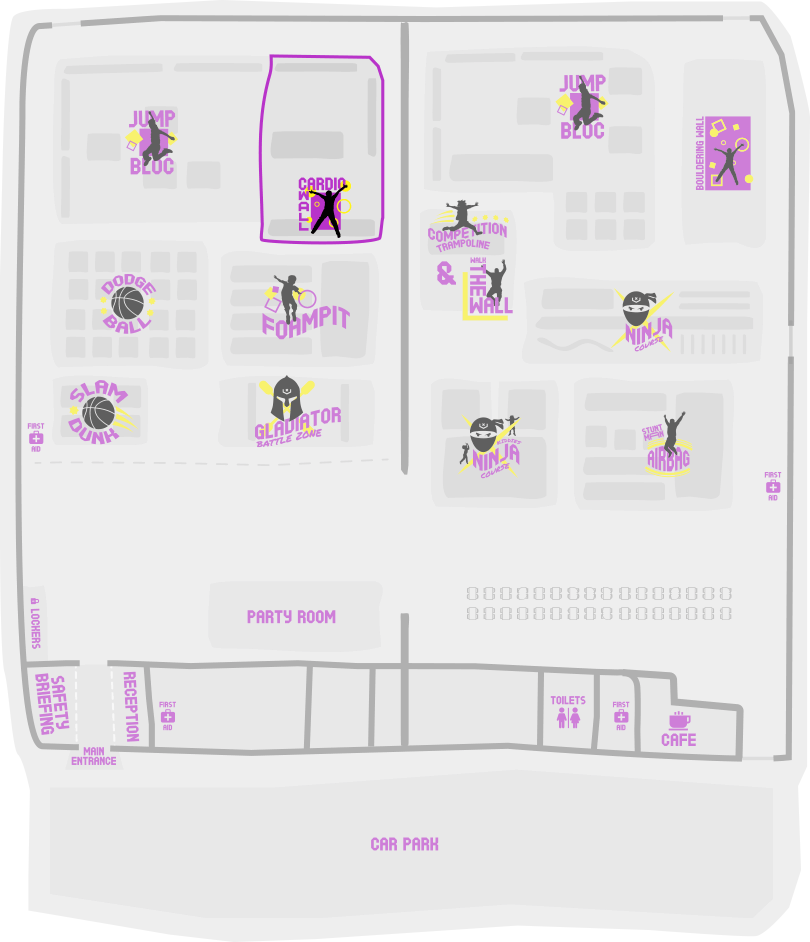 The Rules
This challenge is for one person at a time on each wall
Only use the palm of your hand to press the buttons
Do not cross lanes
Make sure you remain in balance at all times, landing on both feet in the centre of the trampoline.
The Benefits
Total body workout
Improvement of speed
Improvement of reflexes
Improved stamina
Cardio Wall
Get the total body workout!
Dont delay, bounce and play in our 40,000 square feet park of fun.