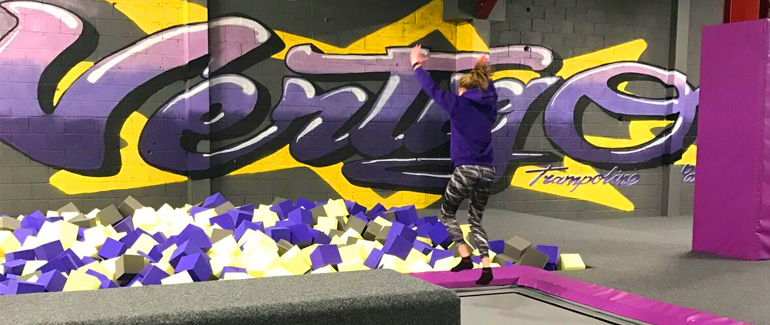 Why not practice your flipping skills safely into the foam pit area, using either the tumble track or block and small trampoline, or launch yourself off the ramp and see how it feels to fly!
Activity Location
Situated on the left side of the park, the activity can be found towards the center, directly opposite the dodgeball activity. See map.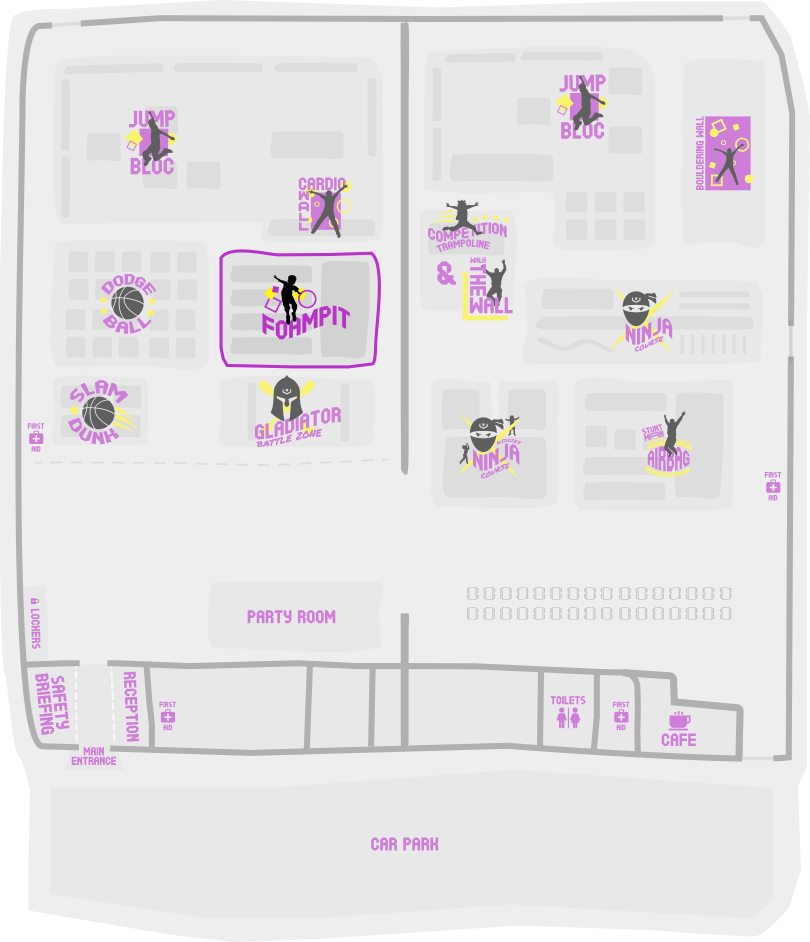 The Rules
Standard Park Rules apply.
Do not go until foam pit is clear
Do not jump or dive head first into the foam pit. This can cause back and neck injury.
Only ever jump into the foam pit feet first.
Land on your feet, back or bottom.
Do not land on your knees in the pit – this can cause injuries to the back.
Do not 'tuck your knees up' or 'curl up' as this could cause your knees to hit your face when landing
Exit the foam pit as quickly as possible by the nearest exit point.
Do not bury yourself or others in the pit.
Do not remove or throw the foam blocks.
The Benefits
Stimulates your metabolism
Increases oxygen capacity
Increases oxygen circulation to tissues
Strengthens the heart (Cardiovascular health)
Firms and tones the muscles
Improves your sense of balance
Low impact
Foam Pit Zones
Jump in the pit
Dont delay, bounce and play in our 40,000 square feet park of fun.