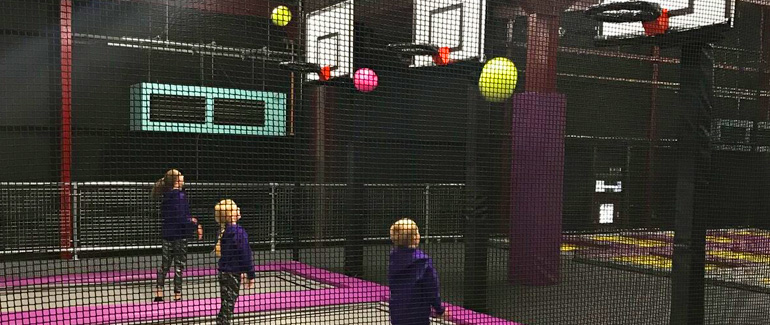 Want to be the next Lebron James? Why not practice your skills of slam dunking on our 3 tumble tracks up to basketball hoops?
Just float up and slam the ball through the hoop just like the NBA stars!!
Activity Location
The "Slam Dunk" cannot be missed as it is directly in front of the entrance as you walk into the park. See map.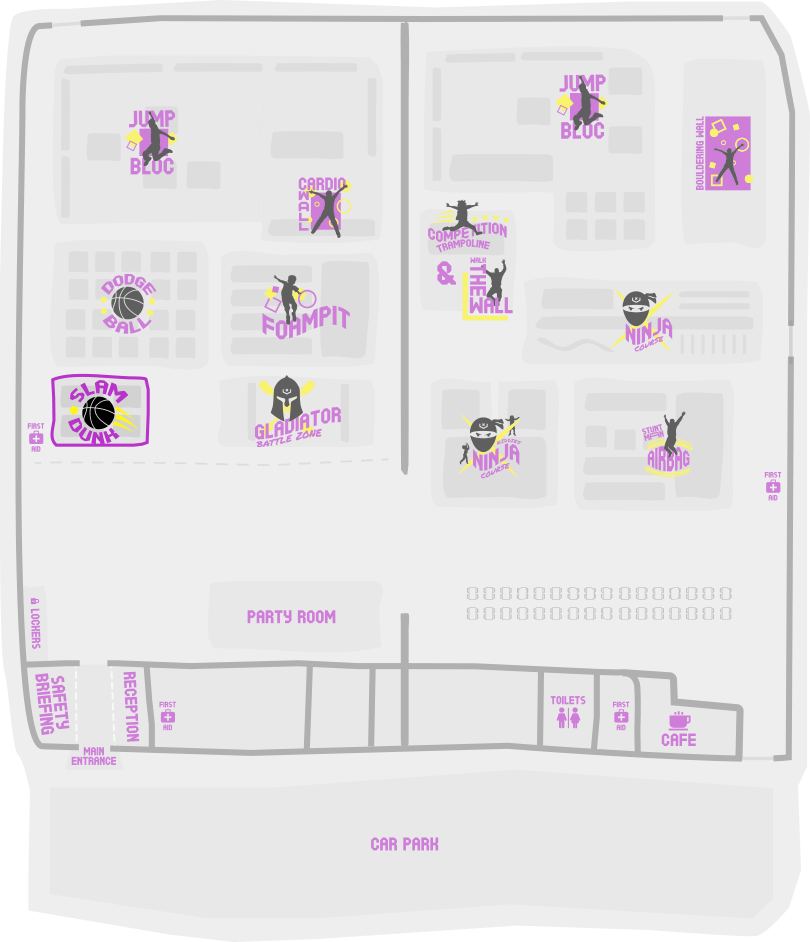 The Rules
Stay in your lane.
Do not hang off the hoops, nets or supporting equipment.
One person per trampoline at a time.
Do not remove basketballs from area.
The Benefits
Stimulates your metabolism
Increases oxygen capacity
Increases oxygen circulation to tissues
Strengthens the heart (Cardiovascular health)
Firms and tones the muscles
Improves your sense of balance
Low impact
Slam Dunk
Slam Dunk the hoop
Dont delay, bounce and play in our 40,000 square feet park of fun.