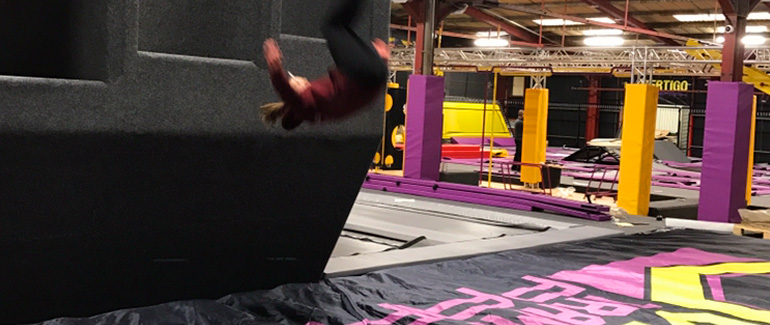 Ever wanted to try and fly like a bird? This activity is for you!
Try our three different levels of towers and see how high you can fly!
If you don't reach the height requirement, don't worry, you can still fly onto our air bag from our trampoline track or step and bounce!
Activity Location
Our Stuntman airbag is location on the right side of the park. The activity is drectly in front of the seating area and opposite the ninja course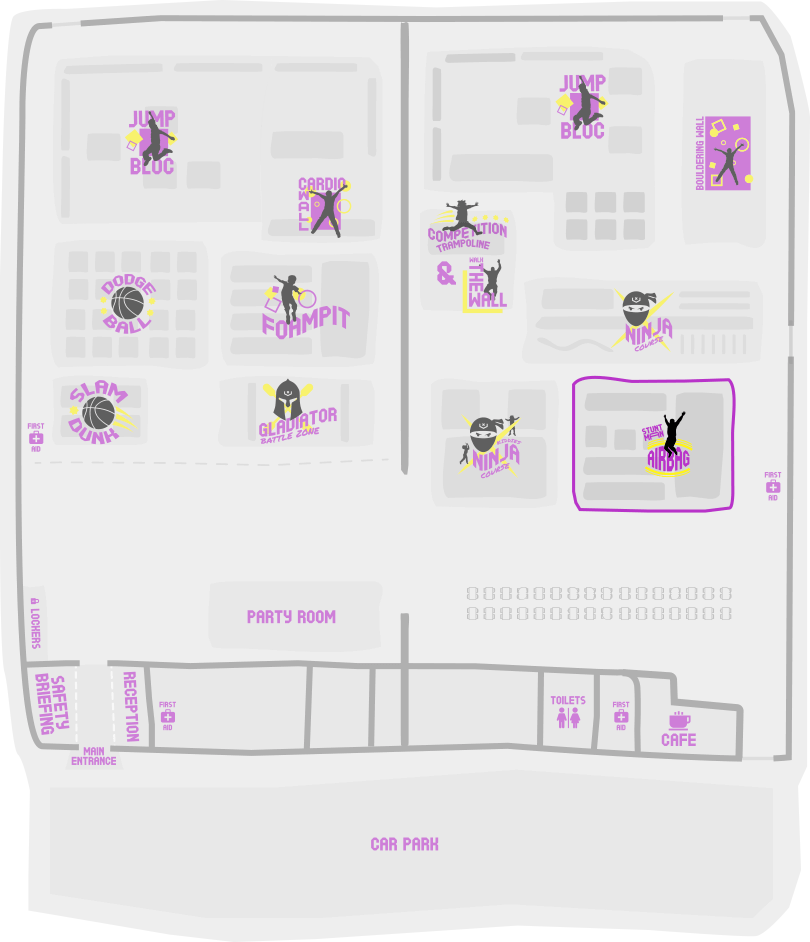 The Rules
You must reach the required height to jump off the towers onto the air bag
Standard Park Rules apply.
Do not jump until the airbag is clear.
Do not jump or dive head first into an airbag. This can cause back and neck injuries.
Land either on your back or bum
Do not 'tuck your knees up' or 'curl up' as this could cause your knees to hit your face when landing.
Exit the air bag as quickly as possible by the nearest exit point.
Sitting or lying on the trampoline beds is prohibited.
The Benefits
Stimulates your metabolism
Increases oxygen capacity
Increases oxygen circulation to tissues
Strengthens the heart (Cardiovascular health)
Firms and tones the muscles
Improves your sense of balance
Low impact
Stuntman Air Bag
Get Some big air
Dont delay, bounce and play in our 40,000 square feet park of fun.