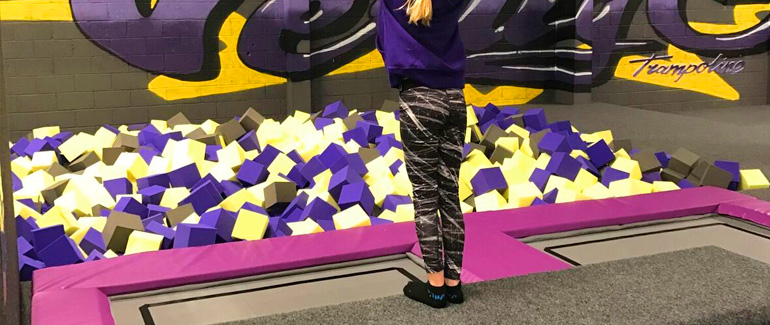 Whether you want to practice your skills and tricks on a more competitive trampoline bed, or want to try your hand at "walkng up the wall" this activity is for you.
Please note a test will be given to every bouncer before attempting the wall.
Activity Location
As you walk into the right side of the park, turn left and walk between the wall and the kiddies ninja course, this will lead directly  the "Walk The Wall" & "High Performance Trampoline" zone. See map.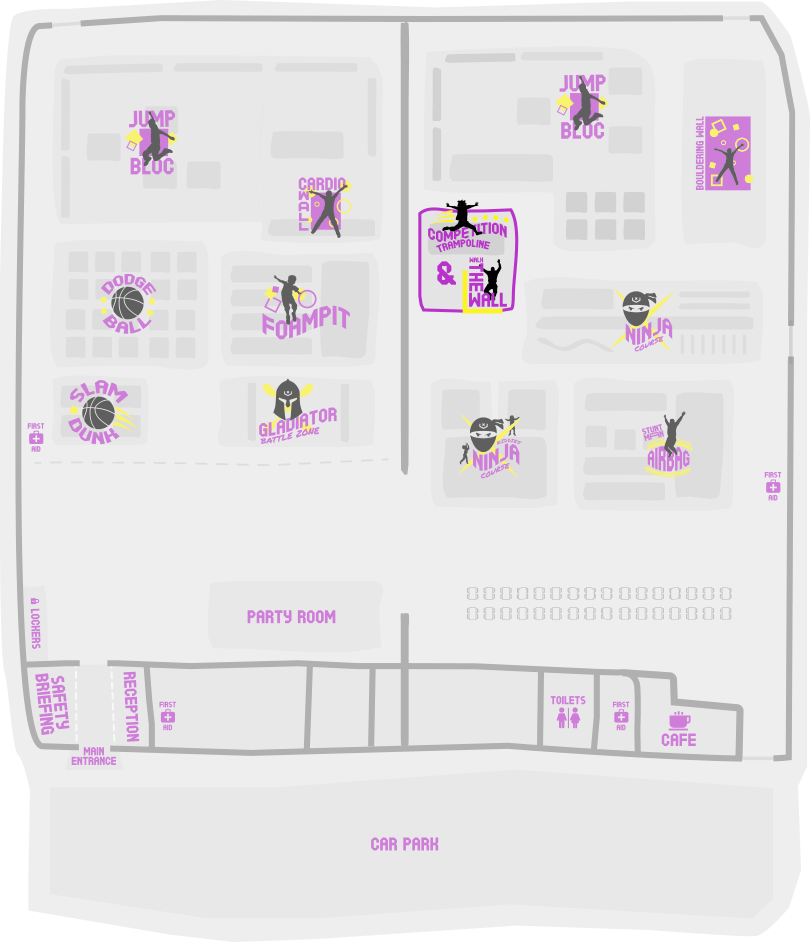 The Rules
No climbing or scrambling up the wall – if you can't run or jump up, develop your skills in other areas first.
Only one jumper permitted on the wall trampoline at any time.
You are allowed to sit on the top of the wall only when you are actively using it!
First and foremost is safety. Your safe landing includes your feet, bum or back.
The Benefits
Stimulates your metabolism
Increases oxygen capacity
Increases oxygen circulation to tissues
Strengthens the heart (Cardiovascular health)
Firms and tones the muscles
Improves your sense of balance
Low impact
Walk the wall
Do you have the courage to walk the wall
Dont delay, bounce and play in our 40,000 square feet park of fun.