This is our version of the course seen on the popular T.V show.
Challenge your friends to get through the course as quickly as you can.
Activity Location
You will find the adult ninja courser to the right area of the park. From here, the activity can found in the centre opposite the competition trampoline.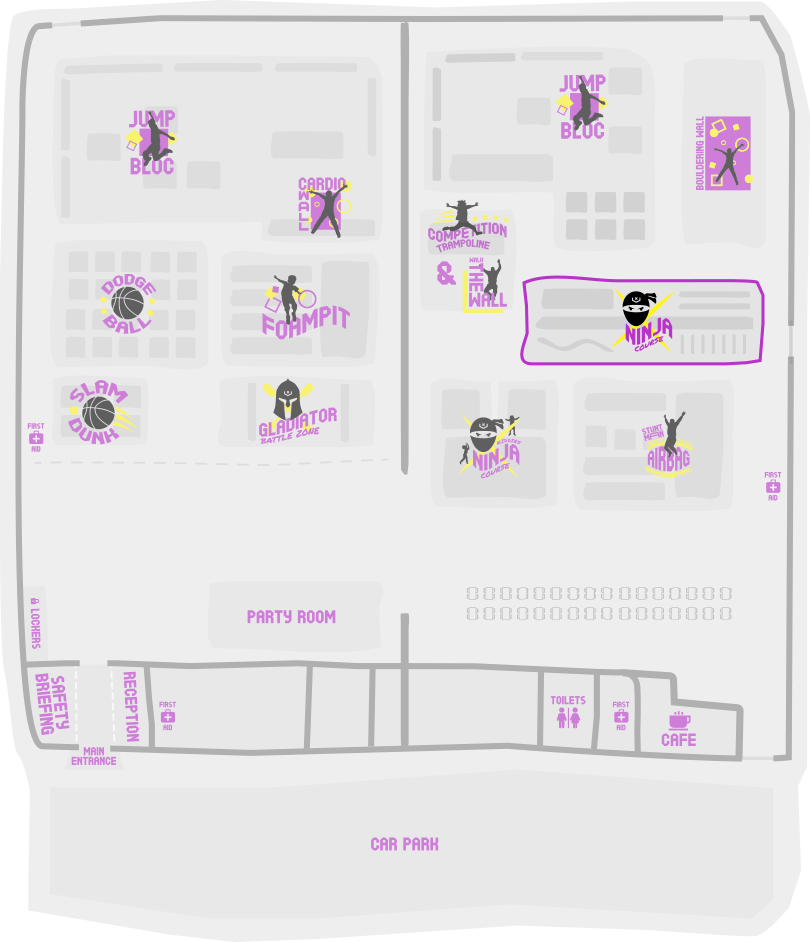 The Rules
You must meet the required height.
Standard Park Rules apply.
Make sure the course is clear in front of you.
Exit the area as quickly and safely as possible.
Landings should be onto the mats below using your feet, bum areas.
No running through the course.
Listen to the park marshals and follow their guidance
One person at a time on each side of the course.
Exit the course as quickly as possible when you are finished.
Safety landings are your feet, back or bum
The Benefits
Help improve strength
Increase stamina
Improves core strength
Ninja Course
Be the ultimate Ninja
Dont delay, bounce and play in our 40,000 square feet park of fun.